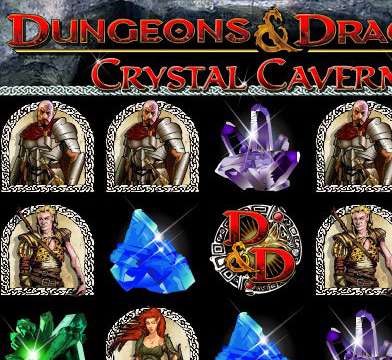 Dungeons and Dragons er et nylansert spill fra spillutvikleren IGT. Spillet er kun tilgjengelig hos kasinoer i UK akkurat nå, men blir muligens tilgjengelig både for USA og Canada i nærmeste fremtid.
Spillet gir et godt rykte for selskapet IGT og viser hvor mye de har utviklet seg i forhold til slot spill. Spillet har noen gode bonuser som gir spillet det lille ekstra. Her skal man utforske ulike fangehull og slåss mot ulike drager og monstere, og alt dette skal gjøres i jakten på bonus gevinstene. Temaet i spillet er godt utviklet og gir en god stemning for de som liker slike temaer.
Spillet har 20 innsatslinjer totalt og har også en spennende bonus spill. Bonusspillet i Dungeons and Dragons har fått tildelt navnet Fortress of Fortune. Bare navnet på bonusspillet tilsier at det burde være gode sjanser til å vinne bra gevinster. Det er her man får utforske og komme seg gjennom ulike fangehull, på jakt etter skatten som holder på alle gevinstene. Her har man muligheter både til å vinne gratis spinn runder og også vinne en multiplikasjon funksjon som kan øke gevinstene betraktelig. Underveis i spillet er det også ulike våpen som er verdt å plukke med seg.